Turn cross-stitching into a truly zen and relaxing experience with Pattern Keeper!
Keep your place and find your stitches with the only tailored PDF reader for cross stitch patterns.
iOS version in early development!
Be the first one to know all the latest news about the development and be notified when the first test version is released.
Supported designers
Pattern Keeper works with, not all, but many chart designers. Heaven and Earth designs, Paine Free Crafts, Charting Creations, Artecy, and many others; Also many smaller designers that use Pattern Keeper compatible charting software works.
The support is improved with every update! We constantly add more designers!
Lifetime deal
One Time purchase – Use forever
Pattern Keeper is bought inside of the app as an in-app purchase.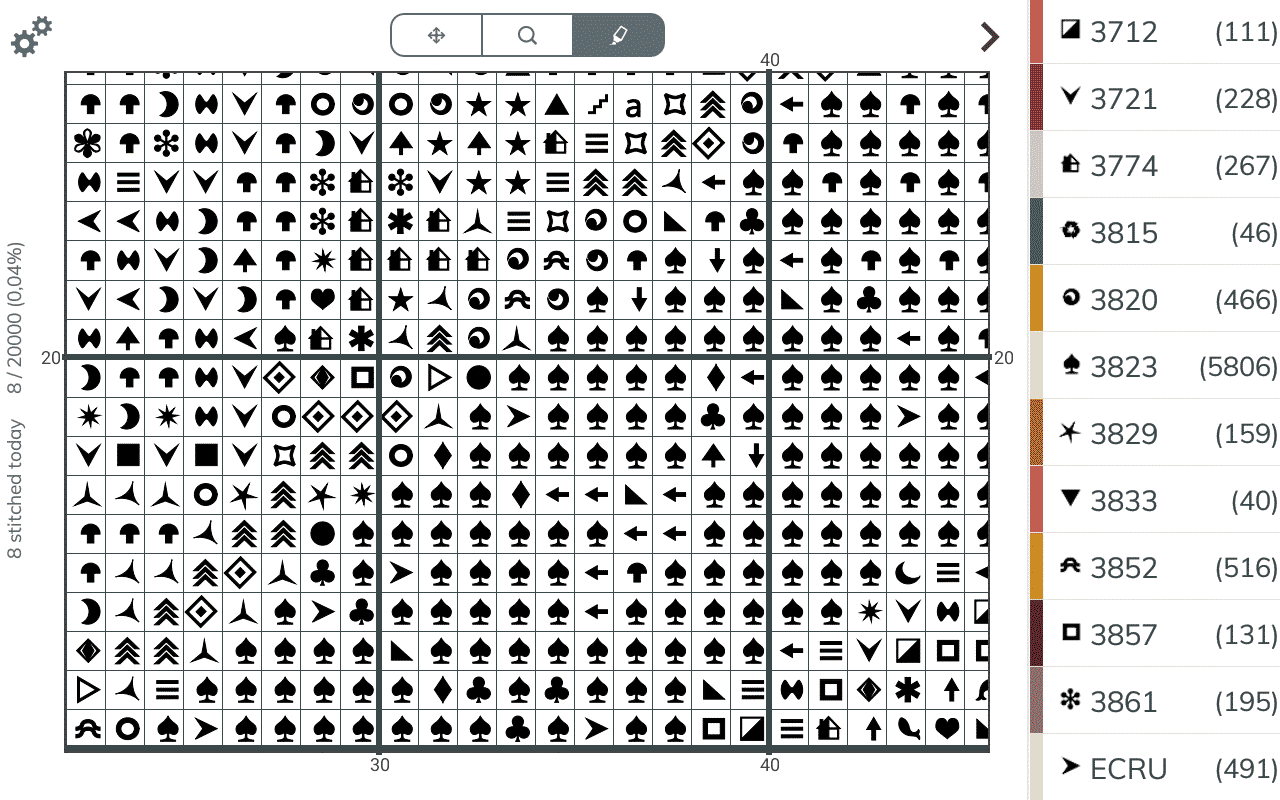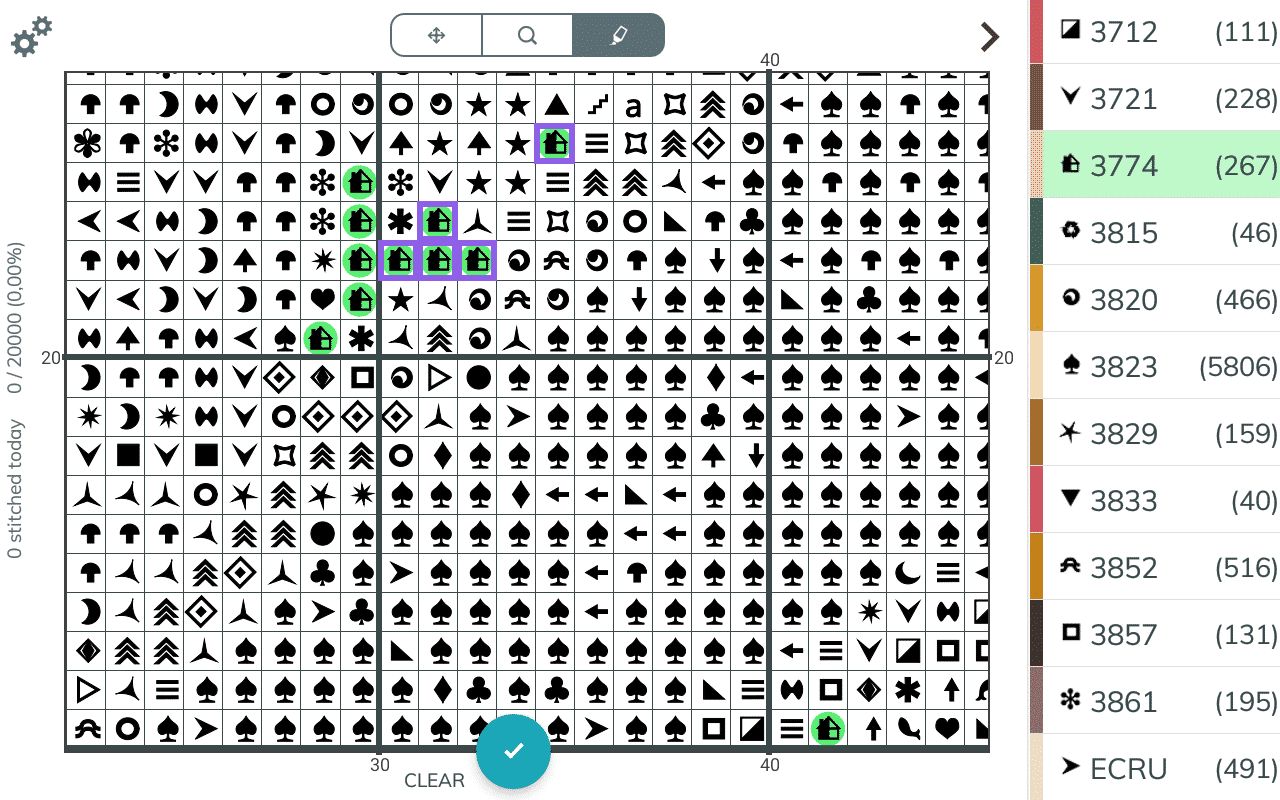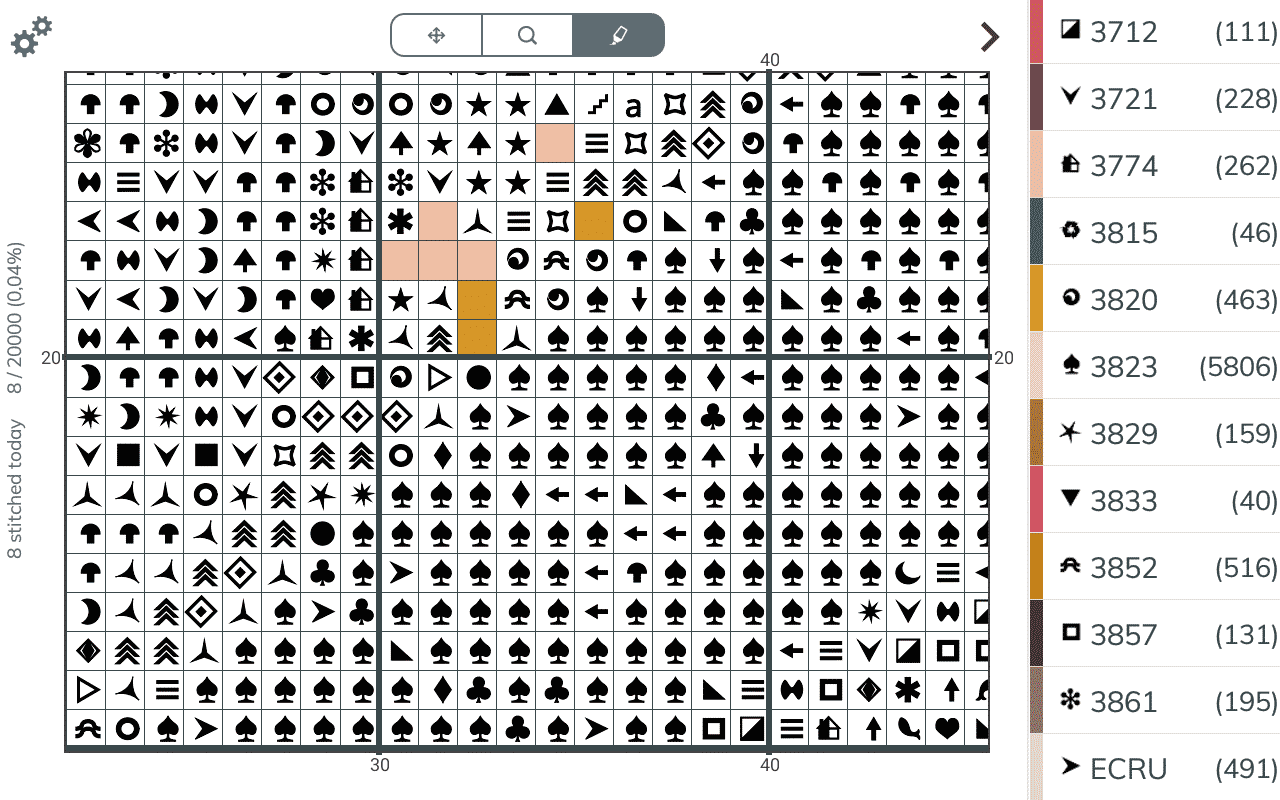 Sounds too good to be true? Ask our customers
If you stitch full coverage pieces you must invest in Pattern Keeper. I loved it so much that within 30 minutes of starting the free trial I knew I would never want to be without it and paid for the app. You can use it to search for and highlight symbols throughout a chart, tick off those symbols as you stitch them, and it can be used across multiple devices. It is a game changer.
I was skeptical about Pattern Keeper when it was first launched, I loved my paper charts with highlighters but I thought I'd try it. I used it for one evening and bought it the next morning. It is amazing, so easy to find all the areas of one colour, it counts the stitches of each colour down till you hit the magical zero!